Introduction
Whitefield is a a firm of Accountants and Tax Advisers.  We are based on the Isle of Wight, but work with clients across the UK using technology.  Our local clients are, of course, important to us – sometimes its nice to work face to face over coffee!  If any of our off Island clients are visiting the Island, they are welcome to call in by appointment to meet us.
A large part of our client base, although not exclusive by any means, are individuals – contractors, freelancers and consultants – working through Personal Service Companies.  We have a growing interest in looking after Yoga Teachers as well though our daughter brand YogaTax launched in 2016
Whitefield was established in 2012, but as a divisional buy out from a larger firm, and our senior staff team has been together for well over 15 years.  Many of our clients have been with us long term, in some cases for 25 years or more.  Our name, Whitefield, comes from nearby Whitefield Forest.
We have no ambition to be the biggest practice, have the sharpest media policy, a feature rich web site or sell our clients dubious tax strategies and financial products.
However we do strive to look after our clients, and provide practical, independent and honest advice.
Core Hours
Monday – Friday 9-3.  Email is normally the best way to get in touch, and we try and reply to all email next business day.
General Contact Details
Whitefield Tax Limited    Chartered Certified Accountants
Arnold House, 2 New Road, Brading, Isle of Wight, PO36 0DT
Telephone: 01983 614108 (see core hours above)
Contact us by email – general enquiries
Contact us by email – new business enquiries
Pay your Accounting Fees by Credit card
Please see team profiles below for direct phone numbers and email.
Join our Newsletter
You can join our newsletter via this link
Social Media
You can connect with us via:
Directions
New Road is the main road through Brading. We are on the Sandown side just past the Bullring, right if coming from Ryde/Brading town centre, left if coming from Sandown.
Parking on our forecourt, or on street Station Road/Lower Furlongs. Wheatsheaf Pub opposite is a private car park, please don't park there.
Our Team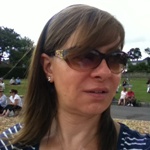 Jessica Garbett FCCA – Managing Director ☎ 01983 614108
Jessica qualified in accountancy in her early 20s, and has spent most of her 30 year career in accountancy practice, with an interlude for a few years working in the NHS.
She also works as a yoga teacher, combining both worlds in her professional life, and is currently training in Yoga Therapy.  Away from the desk or mat, Jess enjoys boating, travel, cycling and fresh air.
Jessica is a Board Member at Yarmouth Harbour Commission, and owner of Yinspire Yoga.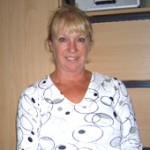 Susan Albest – Associate Accounts Manager ☎ 01983 619453
Susan is an associate of the practice, specialising in Personal Service Companies (PSC's).  When she's not busy working, Susan enjoys spending some relaxing time with family and friends, having hung up the boots etc from many years of engaging in various sporting activities, such as scuba diving, sailing, mountain trekking and squash.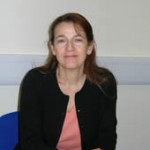 Julie Barrett ATT – Tax Manager ☎ 01983 619452
Julie left the Island in her late teens to build a solid foundation working in various London tax offices. In the late 80's she took a delayed 'gap year' to Australia, returning to the UK gaining further experience in the private and accountancy sectors, before returning to the Island permanently.    Away from work she enjoys long walks with her dog, keeping her large garden up together and socialising with friends
Deborah Richards – Office Manager and PA to Managing Director ☎ 01983 614108
Deborah is responsible for all aspects of office management at Whitefield and secretarial administration work for clients and staff. With 16 years  experience in retail banking and a further 16 years in an accountancy practice, Deborah is the main face to face contact at Whitefield in our Brading office.
Outside of work, she is a keen 16 handicap golfer and enjoys travelling the UK and overseas playing new golf courses. She enjoys skiing and walking when she has time!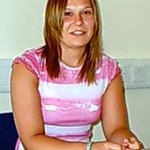 Natasha Simons AAT – Technician ☎ 01983 614108
Natasha has worked in book keeping/accountancy since 2003, gaining the AAT qualification in 2010. Away from work she enjoys spending time with her family, walking and going to the cricket whenever she can!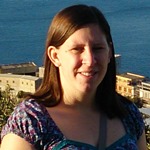 Rosie Wersby ACCA – Technician ☎ 01983 619454 
Rosie has worked in accountancy since 2000, gaining the ACCA qualification in 2009. Away from work she enjoys swimming, being part of a marching band and trampolining, along with spending time with her young family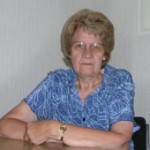 June Garbett – Payroll Specialist ☎ 01983 614108
Enjoys eating-out with friends, boating and jigsaw puzzles.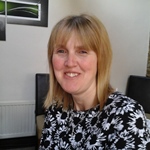 Karen Meredith – Tax Assistant ☎ 01983 614108
Karen previously worked for HMRC in PAYE and Self Assessment and as an office administrator in the Tax department for accountancy companies.
Outside work Karen enjoys DIY , gardening, playing guitar and singing.
Andrew Russell – Technician ☎ 01983 614108
25 years experience in accounting, Qualified to ACCA Level 2 and MAAT. I hold a degree in Business from Bournemouth University. Keen walker and cyclist.
Caroline Diamond – Associate Business Development Manager ☎ 01983 618924
Caroline has been on the Island since 1999. She has worked in Marketing and Social Media with a variety of Isle of Wight businesses including restaurants, web designers and the 'Classic Isle' music festival.
She loves music and presents the 'Thursday Teatime Show' on community radio station Vectis Radio. Interesting and entertaining guests are always required!
In her spare time, Caroline enjoys walking on the beaches, reading and she would love to go on a world cruise…
Regulatory and Legal
We are regulated by the Association of Chartered Certified Accountants (ACCA) – Firm number 8008850.
Our Managing Director Jessica Garbett is an ACCA member 1375352.  We are registered to carry out audit work and undertake a range of investment activities.
Our vat number is: 231 4252 49
Company number: 4140568 – Registered office: Arnold House, 2 New Road, Brading, Isle of Wight, PO36 0DT
Non trading subsidiary for company secretarial work: Whitefield Nominees Limited 03370666
Terms of business:  our standard terms of business for all client engagements
Data Protection: we are registered with ICO in UK as a Data Handler, registration reference Z3213692.
Read our Privacy and Cookie Policy
See section 30 of our standard terms of business for our data retention and use policies
Professional Indemnity Insurers: Liberty Mutual Insurance (Europe) Limited of 20 Fenchurch Street, London, EC3M 3AW.  The territorial coverage is worldwide excluding professional business carried out in the United States of America or Canada and excludes any action for a claim brought in any court of the United States or Canada.
Web site disclaimer: the information in this website is provided to assist our clients and outlines our services, however you should neither take action nor refrain from taking action without paid for professional advice. To the fullest extent possible by law we disclaim liability to people, other than registered clients of our practice, in respect of using this site.
Copyright: all content on this site is copyright Whitefield Tax Limited.
Ethics
Ethics in business and taxation are never far from the news these days.
We are regulated by the Association of Chartered Certified Accountants, and endeavour to work within both the spirit and the letter of their ethical and professional standards, and all relevant legislation.
We consider these principles in the acceptance, and continuity, of client relationships.
We firmly believe our clients are entitled to benefit from all legitimate mechanisms to manage and minimise their tax liabilities, and to enhance revenues, assets and wealth, and consider it our responsibility – subject to ethical standards – to assist and advise our clients accordingly.
We do not see any ethical concerns in our clients structuring their affairs for maximum efficiency within the spirit of the law.
We believe that paying the correct amount of tax is a social obligation.
We also work by the yogic principles of Ahimsa, Satya and Asteya.