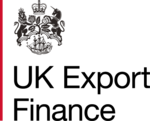 UK Export Finance (UKEF) exists to ensure that no viable UK export fails for lack of finance or insurance from the private sector.
Established in 1919 as the world's first export credit agency, UK Export Finance (UKEF) exists to ensure that no viable UK export fails for lack of finance or insurance from the private sector. It achieves this through government-backed loans, guarantees and insurance, which could be the key to help your clients maintain and increase sales overseas.
As with any business activity, helping your clients find the right finance and insurance is vital to their export success. Sitting within the heart of the Department for International Trade's export support offering, UKEF provides impartial guidance and assists in securing the right financing for a competitive edge in a firm's export activity, whether it's by helping companies:
Access working capital
With larger orders, longer lead-in and shipping times and payment often not made until delivery of goods and/or services, access to working capital is a constraint many new and established exporters, and their suppliers, need to manage. UKEF can provide support under its Export Working Capital Scheme, by providing a company's bank with a guarantee to allow it to make a working capital loan to the company. It can also guarantee bonds through its Bond Support Scheme, allowing banks to issue advance payment, warranty and other contract bonds on behalf of exporters and their suppliers with a substantially decreased cash deposit requirement.
Earlier this year, UKEF announced a partnership with five of the UK's biggest banks to deliver government-backed financial support more quickly and efficiently. Under the new agreement with Barclays, HSBC, Lloyds Banking Group, RBS/NatWest and Santander, UKEF will be able to streamline the application process, in addition to extending its support to supply chain companies of UK exporters, significantly increasing the number of businesses able to benefit from UKEF-backed trade finance.
In the 2017 Autumn Budget, UKEF further expanded the range of support for exporters to include a new guarantee to banks designed to increase liquidity in the supply chain. By providing a guarantee on an invoice discounting facility, this support allows exporters time to pay, while their suppliers gain access to early payment.
Manage payment risks
Export insurance is an important way of managing the uncertainties of trading overseas, whether these are risks around non-payment or political infrastructure. Protection against the risk of non-payment affords your client confidence around business continuity despite a buyer becoming bankrupt, their import/goods licence being cancelled or their inability to meet the payment terms of the contract. Similarly, as UK exporters continue to explore new markets, insurance against political risk serves to protect your clients from sudden political and financial sanctions or bank restrictions around currency movements.
Export insurance is readily available in most cases from the commercial sector, but for some markets securing the right cover can be a challenge – and that's where UKEF can provide the cover needed with its Export Insurance Policy. This cover also extends to cover exporters who are unable to uphold the contract for reasons beyond their control, such as the country risk or issues within their supply chain.
Offer competitive terms to buyers
UKEF helps exporters win contracts by providing attractive financing for their overseas buyers, either in the form of guarantees on commercial loans or by lending to them directly. This competitive, long-term financing is particularly relevant to buyers in new and emerging markets, but also for larger and longer-term projects where the private sector does not have the capacity to support. Our support in offering competitive financing also includes local currency financing, which in the Autumn Statement 2016 was increased to include 40 pre-approved local companies in which UKEF can offer support, enabling more overseas buyers of UK exports to buy British and pay in their own currency.
UKEF was voted the Best ECA 2016 by TXF News readers – it's a recognition of our innovative approach to supporting exporters, comprehensive product offering and substantial appetite to take on new business. We can support exports for any size of company, across all sectors and our network of export finance managers are located across the UK.
If you would like to find out how UKEF can help your customers secure finance and improve their overseas offer, you can contact your closest export finance manager here.
Article from ACCA In Practice