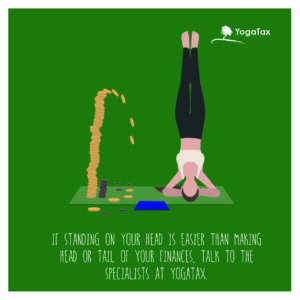 Lets face it – working therapeutically is often a different mindset to accounting and tax – our MD, Jessica straddles these worlds, combining a long career in Accountancy and a more recent career as a Yoga Teacher practising as Yinspire Yoga and  Yoga Therapist practising as Yinspire Yoga Therapy
From her experience in both the Yoga and Accounting worlds, our daughter business YogaTax has been born, offering a range of free help and advice, plus paid services, to Yoga teachers and related disciplines such as Pilates Teachers, Massage Therapists, Aromatherapists, Bowen Therapists, Feldenkrais Practitioners, Reiki Practitioners and any one else working in body or movement therapy.
Head over to YogaTax and see how we can help.
Please wait while you are redirected...or
Click Here
if you do not want to wait.